At Adam's Memorial Service in Yorkshire in April, NHS Confederation CEO Rob Webster described
Adam's poem Leadership as "the gift that keeps on giving".
Yesterday it seemed Adam is the "boy who keeps on receiving" as he received yet another accolade, being named as one of Health Service Journal's inaugural Patient Leaders.
Adam would have been awed to be included on the list alongside so many of the truly inspirational people he chatted with and followed on twitter, far to many to mention here, but all listed via the link below.
He would have been proud that people had admired him enough to take the time and trouble to nominate him.
Thank you Health Service Journal for recognising the important role patients play in the leadership of the NHS. Thank you in particular for recognising the leadership of several inspirational young people.
Thank you all those who nominated Adam. No-one can be a leader unless others empower or allow you to be one, so thank you for doing this for Adam.
Huge congratulations to all the other HSJ Patient Leaders. It was wonderful to meet so many of you at the reception. Thank you for all you do for all patients, families and indeed for making the NHS a better place for staff too.
Thank you every patient, carer and family member who has put their head above the parapet when needed, whether or not you are on the list.
We often hear of the courage staff need to put their head above the parapet and lead; of the barriers and attacks some will face for doing so. Believe you, me, for patient leaders the barriers are even higher.
More than any award this one has made me appreciate just how awesome my wonderful Adam was. It is the award that he had to face more challenges and barriers than any others to achieve. Thankfully he has helped many hundreds of miles along that path by truly inspirational paid NHS leaders such as Rob Webster; Kath Evans; Kirstie Stottt and many, many more.
Great leaders inspire and create great leaders. For all the barriers Adam faced in his life, he was privileged, largely through twitter, to meet many NHS staff who opened doors rather than put up barriers and allowed him to use his extensive knowledge and expertise of NHS services across the UK to help in a wee way to change the world for the better.
Adam Bojelian
Poet and patient leader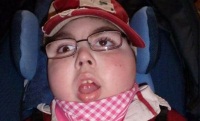 Adam is sadly no longer with us: the 15-year-old, who was born with cerebral palsy, died in March. But our judges were absolutely clear that the incredible influence this young man had over the course of his short life deserved recognition in this supplement.
Adam was paralysed, but communicated through blinking. He wrote award-winning poems and latterly became a hugely popular presence on Twitter. In 2014, he was asked by NHS Confederation chief executive Rob Webster to pen a poem on healthcare leadership, the words of which have been widely shared.
Said one of those nominating him: "Adam highlighted the need for NHS leaders to care and helped leaders to rethink their behaviours and attitudes to delivering services. His legacy lives on through improved care processes across health and social care."
Judges' comments: "Adam is definitely on the list. He deserves the spotlight."
Read the full list here:- http://www.hsj.co.uk/5087441.article#.VZz3XShOS-8